Behold our mighty reports page, now with 20% more ponies: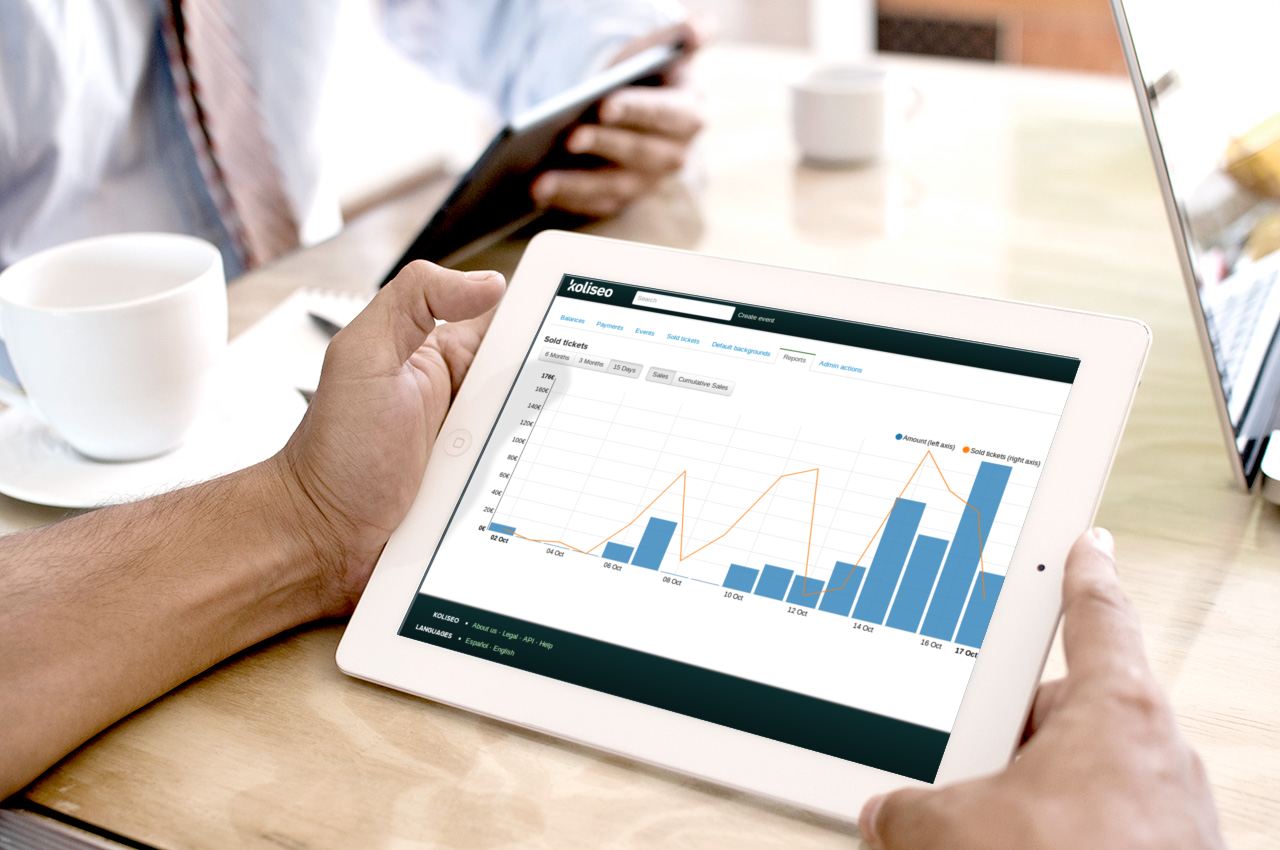 This is a tool we built for ourselves. There is a lot of beauty in raw numbers, but to extract meaning we needed a proper dashboard. So we did just that.
Starting this week when you sign into Koliseo you will see your sales of the last two weeks. This chart will display the number of ticket sales (the orange line) and total revenue (the blue bar chart). This is an awesome tool for learning which of your actions did make sense, on a daily basis.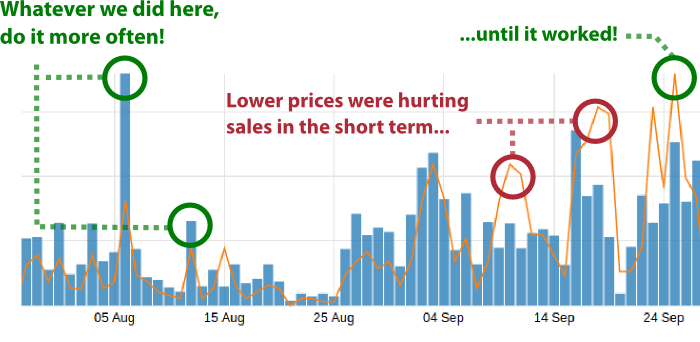 (…no, the report will not interpret the results. That would be cool, though).
To test it out, go to koliseo.com and your last ticket sales should be there. If you haven't organized anything in the last six months, just create a free event and get some tickets for yourself. Your stats should start showing the day after that (we do not include stats for the current day).
Pro tip: hardcore event organizers, you can configure Google Analytics in your user profile page for even more charts. Man, how we love charts.
More about Google Analytics and conclusions we extracted from these charts will come in a future post. Take care!